All Memberships Include...
Access to our private Facebook forum.
Access to our extensive registry of nonprofits and global NGO's.
Special guests and advisor coffee chats to elevate your know-how, broaden your network, and inspire you.
Regular educational content and news curated from the best sources and experts.
Masterclasses in Philanthropy, Nonprofit & Pay It Forward Business Models, Leadership Skills, Wellness, and more will hone your skills, inspire you, and connect you with leaders in global philanthropy – Limited Access for Community Members.
Exclusive access to WWDWI events.
Potential recognition at The Mission Wonder Women Awards in November 2021

(pandemic regulations permitting)

.
Opportunities for features in Wellness & Wisdom Magazine.
Wellness content to help you balance self-care with work.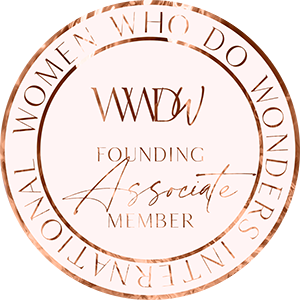 Founding
Associate Member